Even voorstellen: Fatima Polat, nieuw bestuurslid
14 juli 2021 door Communicatie 2 reacties
Hallo allemaal,
Mijn naam is Fatima Polat. Na voordracht door het bestuur van het Europees Instituut voor Certified Public Controllers (EICPC) ben ik als bestuurslid benoemd in de Algemene Ledenvergadering van 6 juli jl. Ik vind het een eer om bij te mogen dragen aan het vergroten van de toekomstbestendigheid van deze vereniging waar ik al 12 jaar lid van ben.
Introducing: Fatima Polat, new board member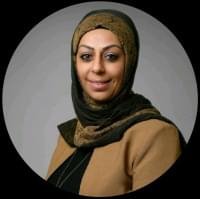 Hello everyone,
My name is Fatima Polat. After being nominated by the board of the European Institute for Certified Public Controllers (EICPC), I was appointed as a board member in the General Members' Meeting of 6 July. I consider it an honor to contribute to increasing the future-proofing of this association where I have been a member for 12 years.
Personal information:
I am 40 years old, have two children (daughter of 12 years and son of 10 years). I was born, raised and live in Delft. In my spare time I enjoy family days, extensive cooking and good food, I like reading and watching movies and chilling with friends.
After my bachelor's degree in Management, Economics and Law, I studied Business Economics (master's degree Organisation: Change, HRM & Performance) at the Erasmus University in Rotterdam, where I also completed the post-master's program Certified Public Controlling (CPC) in 2009.
As of January 6, 2020 I started working at Vanberkel Professionals. I help clients within the government with issues in areas such as control, operational management, governance, risk, quality, process and performance management. I have more than 14 years of work experience within the national government at the Financial and Economic Affairs directorates of the ministries of AZ and BZK. Before that, I worked for the UWV for over two years. My first assignment was with the Human Environment and Transport Inspectorate of the Ministry of Infrastructure and the Environment. Since the end of August 2020 I have been working at the Judicial Institutions Agency (DJI) as a business controller and as a sub-project leader at the Ministry of Agriculture, Nature and Food Quality.
Within the board I will focus on communication. With my part in the board, I hope to put members more in the foreground and offer a platform, to get to know (potential) members as much as possible personally, to offer more diversity, dynamism and variety and to create win-win situations with The aim is to be able to respond better to the changing needs of (potential) members and thus be better able to face the future.
I am really looking forward to continuing to build our beautiful association together with board members, committees, members and other stakeholders. If you have any questions or ideas or if you want to brainstorm, don't hesitate to contact me via communicatie@eicpc.nl .
Deel dit bericht